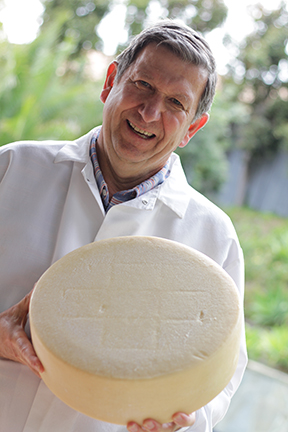 Christophe Megevand
Master Cheesemaker
Christophe Megevand is the EVP and Master Cheesemaker at Montforte. Megevand has over 38 years of experience in formulating and crafting of both hard and soft cheeses.
After spending the early part of his career in France, graduating with a degree in the preparation of French artisan cheeses, Megevand went on to create the first fresh cheese/quark in Los Angeles, CA. He then became the Chief Operation Officer at Cantare Foods, before joining the Schuman Cheese family where he led the company to achieve recognition for its Blue Cheese, Parmesan, Romano and Asiago cheeses.
At Montforte (a subsidiary of Schuman Cheese), Megevand oversees the production of Italian heritage cheeses as well as the development of several other specialty cheeses – he is passionate about cheese and this is evident in the exciting cheese offerings we have been able to bring to consumers.